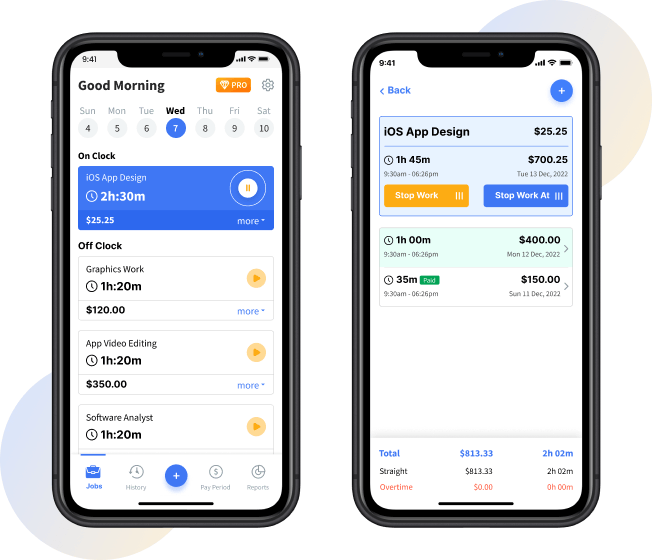 The Workday Hours Tracker app goes beyond basic time tracking. This digital product serves as a comprehensive time management system tailored for professionals across various fields. Whether you are a freelancer juggling multiple projects or a manager overseeing a team, this app provides a centralized platform for all your time-related needs. You don't need to do manual time sheets. Just start with a streamlined and data-driven approach to managing your workday.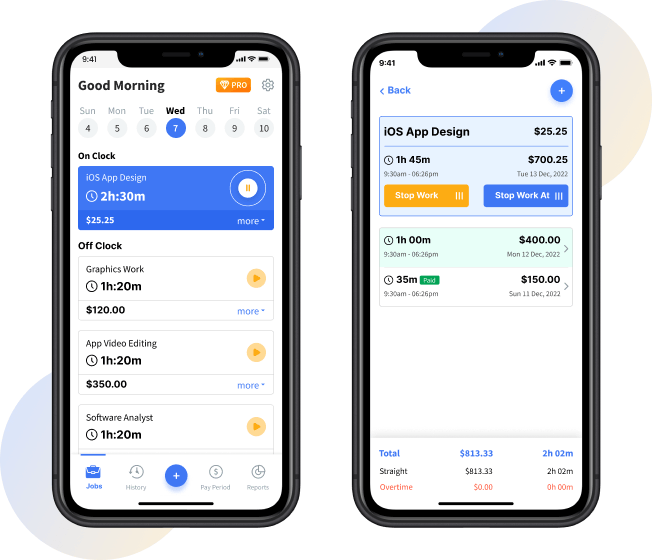 Features of the Workday Hours Tracker App
Create Jobs
Click on the new job button. Enter essential details such as job title, pay rate, and client name, then hit "Save" to start tracking your work hours for that job with ease.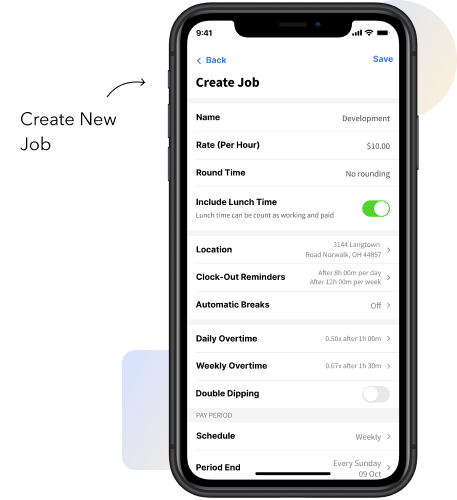 Add Breaks and Days Off
Take breaks and pauses in your daily schedule without disrupting your workflow. Whether it's a coffee break or an unexpected interruption, pause and resume your tasks effortlessly.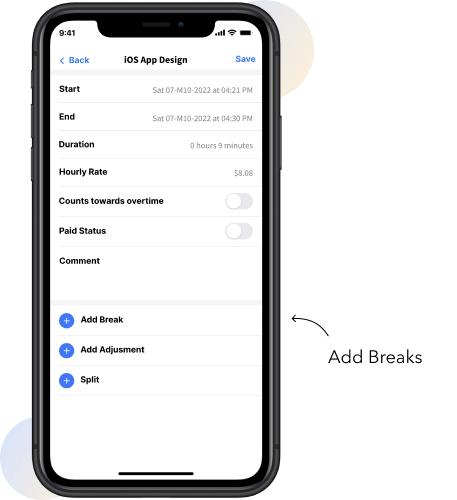 Track Work Hours With One Tap
With a simple tap, start, pause, or conclude any task, ensuring that every moment is accounted for. Utilize the app's accurate timers to monitor each activity down to the second.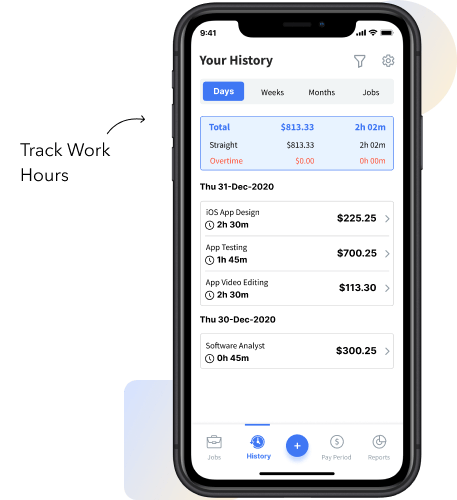 Set Up Customizable Alarms
Set up custom alarms for specific activities or breaks. Whether it's a project deadline or a scheduled break, these alarms ensure you stay on track and never miss important moments.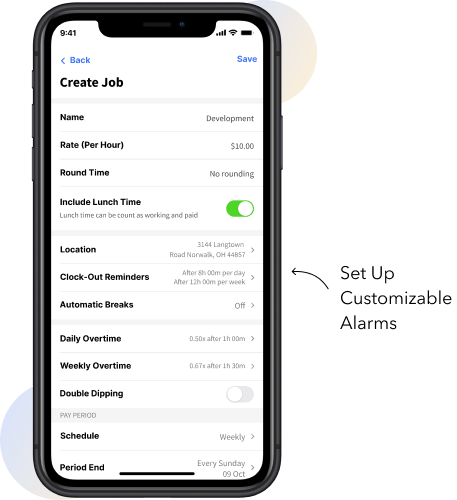 Get Statistics and Smart Reporting
Check diagrams and graphs that break down your time usage. Assess your efficiency levels for the day, week, or even month, and make data-backed decisions to improve productivity.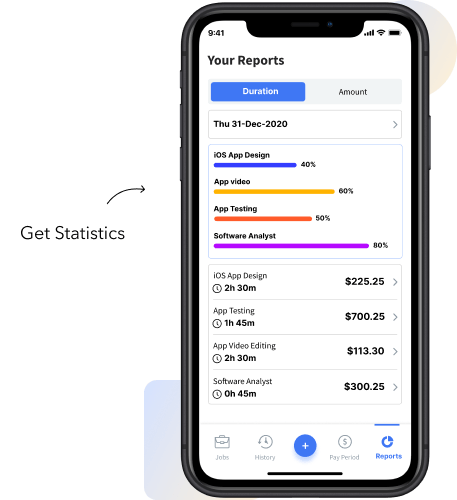 Testimonials of the Workday Hours Tracker App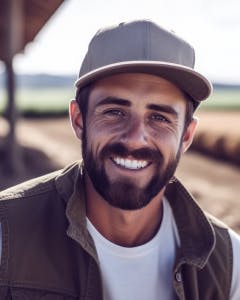 Before discovering this app, time management was a constant struggle. Now, I effortlessly track my work hours and breaks, and even jot down important notes. It's a complete game-changer for my daily routine.
Karen Smith